Recently the Illinois Supreme Court adopted an amendment to Supreme Court Rule 11, which deals with service of documents to opposing parties. This amendment, which takes effect January 1, 2013, allows attorneys to serve documents by email and it requires attorneys to provide an email address for service on all appearances and pleadings.
I think this is a great change. Admittedly, I think the rule requires some refinement (e.g., what formats are appropriate, when is email service effective). However, on the whole, I think this is a great step forward.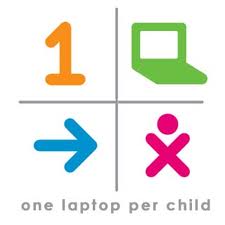 Not unexpectedly, however, there has been a significant outcry from members of the bar who are raising objections to this. Some of the objections that I see include the typical claims that this discriminates against attorneys who are not technologically savvy and that it provides no exemption for attorneys who do not have an email address.
Excuse me, but that is the most ridiculous thing that I have heard. I was doubly struck by the ridiculousness of the statement when I recently read an article about the One Laptop Per Child Program. This program aims to increase education by providing educational software to children in third world countries.
I recently read an article in which OLPC distributed Motorola Xoom tablets in Ethiopian villages. Significantly, the tablets were "distributed" by leaving them in sealed boxes in the middle of the village. Further, the village was one in which the children were illiterate. In fact, neither the children nor almost all of the adults in the village had never before seen the written word.
Notably, the children were provided with absolutely no instruction at all. OLPC monitored these devices and what the learned was amazing:
We left the boxes in the village. Closed. Taped shut. No instruction, no human being. I thought, the kids will play with the boxes! Within four minutes, one kid not only opened the box, but found the on/off switch. He'd never seen an on/off switch. He powered it up. Within five days, they were using 47 apps per child per day. Within two weeks, they were singing ABC songs [in English] in the village. And within five months, they had hacked Android. Some idiot in our organization or in the Media Lab had disabled the camera! And they figured out it had a camera, and they hacked Android.
Think about it. Within 5 months, these children, who were not only illiterate, but also had never before seen the written word, were able to hack the security on the tablet to enable the camera.
I think if illiterate children in a third world country can manage to do that, then highly educated attorneys can figure out a way to obtain and manage an email address.
Although not related to OLPC project or email specifically, I find the following video on point.
---